Fairly new but making Progress! Got Tips?
Monztuh_Angel
Member
Posts: 9
✭
I just want to start off by saying I am very new to the hydrographic dipping scene as I am currently using a dip kit from MyDipKit with aerosols. I know using a can is less conditioned compared to a HVLP spray gun which I do intend to get one but in my current situation (space wise) I have to figure it out more before I make that leap. With that being said I've had this kit for about almost 2 weeks and have dipped several pieces with results from ok to looks good but will need touch ups. As of now this is just a hobby until I get good enough to do small custom jobs for people. My first dip was the slide to my pistol which I used the clown film for it and then the grip but eventually decided to redo the grip from it having so many mistakes.
My next project was the slide to my friends pistol which came out ok besides some of the film not attaching to the bottoms indents and me rinsing it off right after it was dipped causing the film go fade a little but overall he was happy with the finished product.
Currently I am working on dipping my NAK9X parts in a green diamondback snake skin film which I'm having the best results in so far with a few hiccups here and there.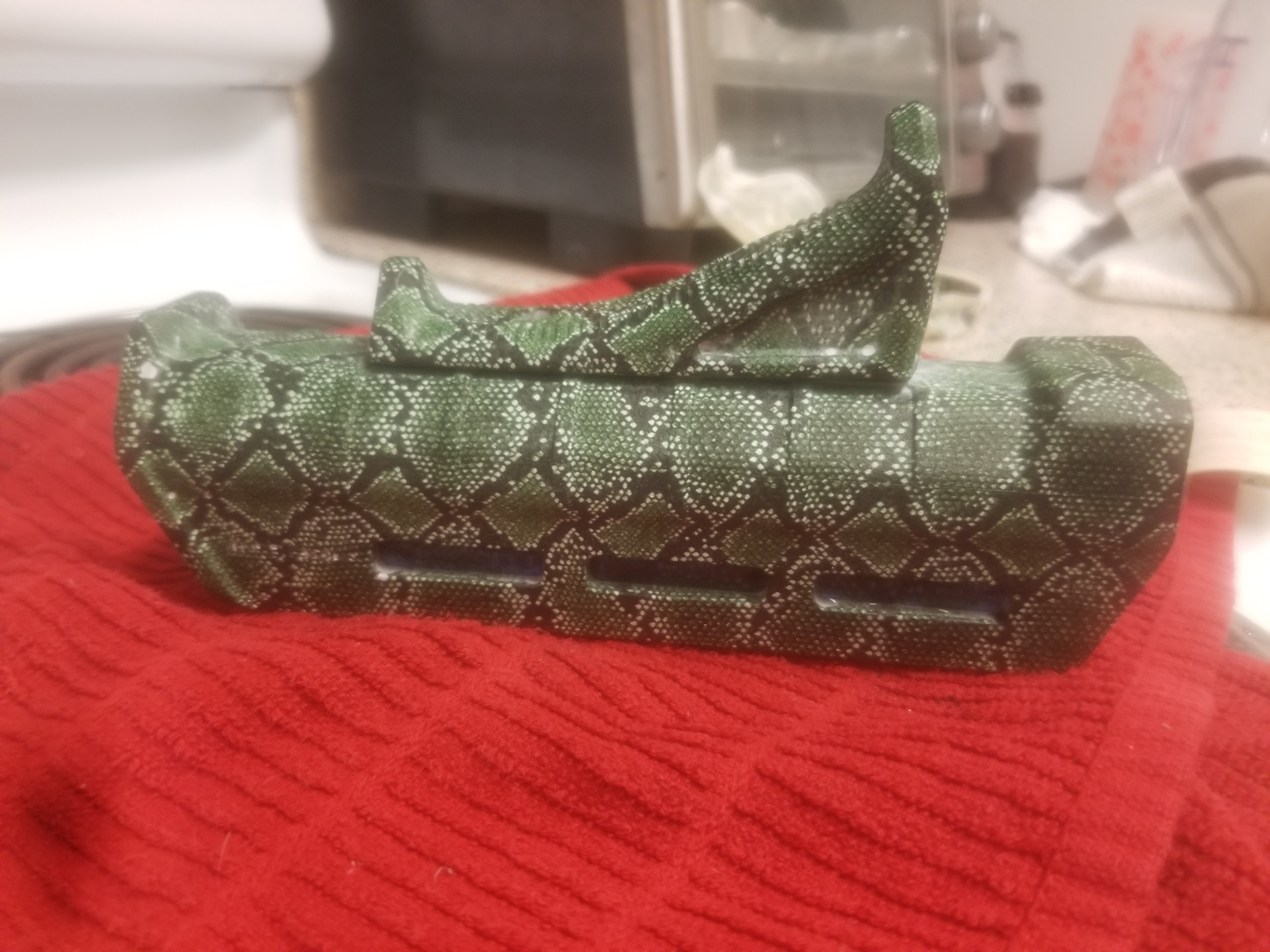 I dipped the hand guard last night which came out good except a few spots where the film didnt attach, could this be air bubbles or not enough/too much activator or uneven amounts of activator? Any criticism is helpful I just want to get better and I will in due time.
7/30/20:
Last night I dipped my gf lil brother playstation controller front and it came out good except 3 air bubbles that I seen in the film but tried to avoid it while dipping. Shouldnt be hard to touch up.
7/31/20:
So I touched up on the pieces I had made them look better than they were.
8/2/20:
I dipped my gas block from my nak9 came out pretty good no touch ups needed only a little fade near the Crest.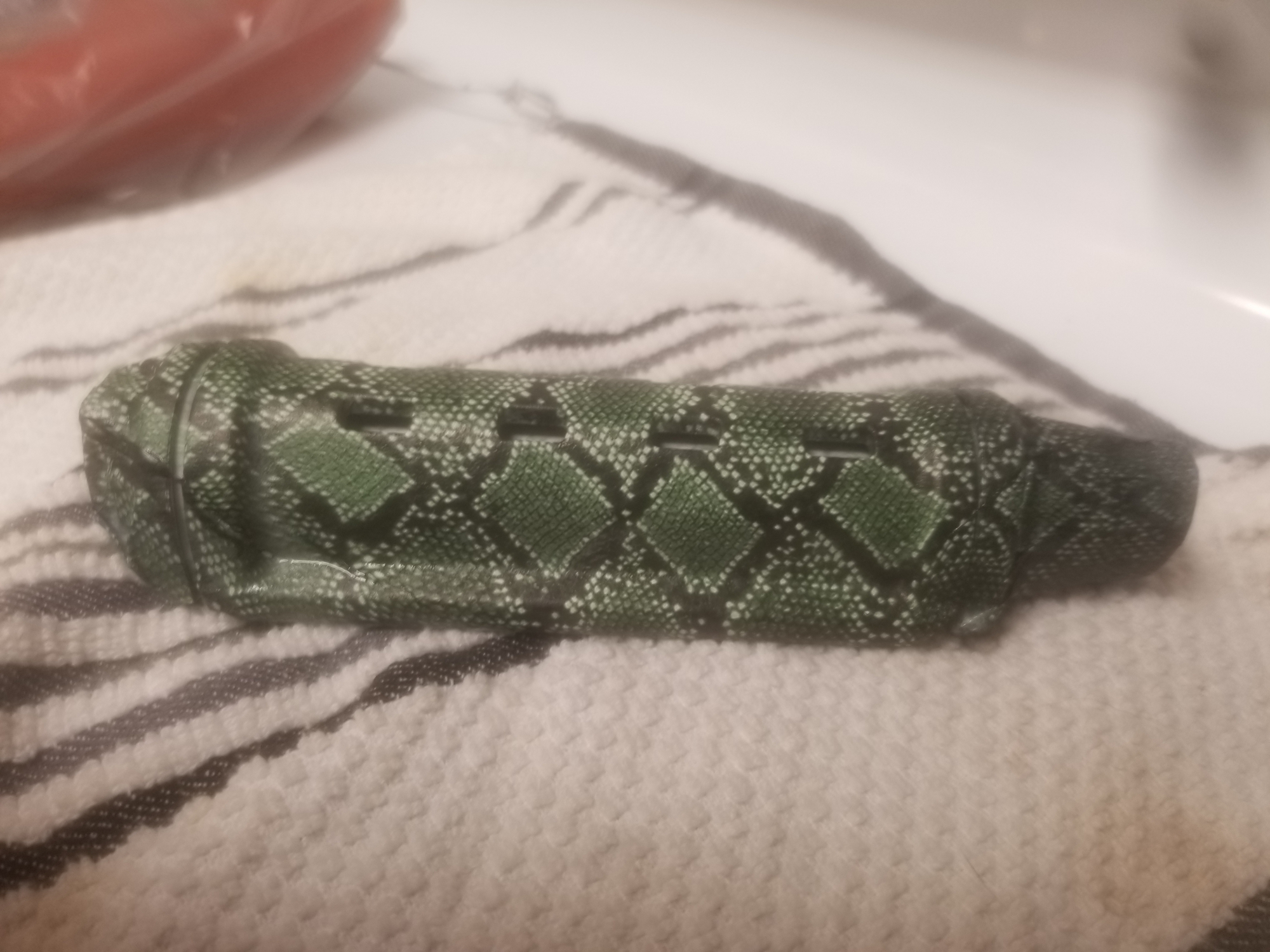 Also redipped half of my pistol grip, going to do the other side next.
8/4/20:
Finished products with 2 coats of gloss.
Post edited by Monztuh_Angel on