Is this a bad idea to start??
croberts5651
Member
Posts: 11
✭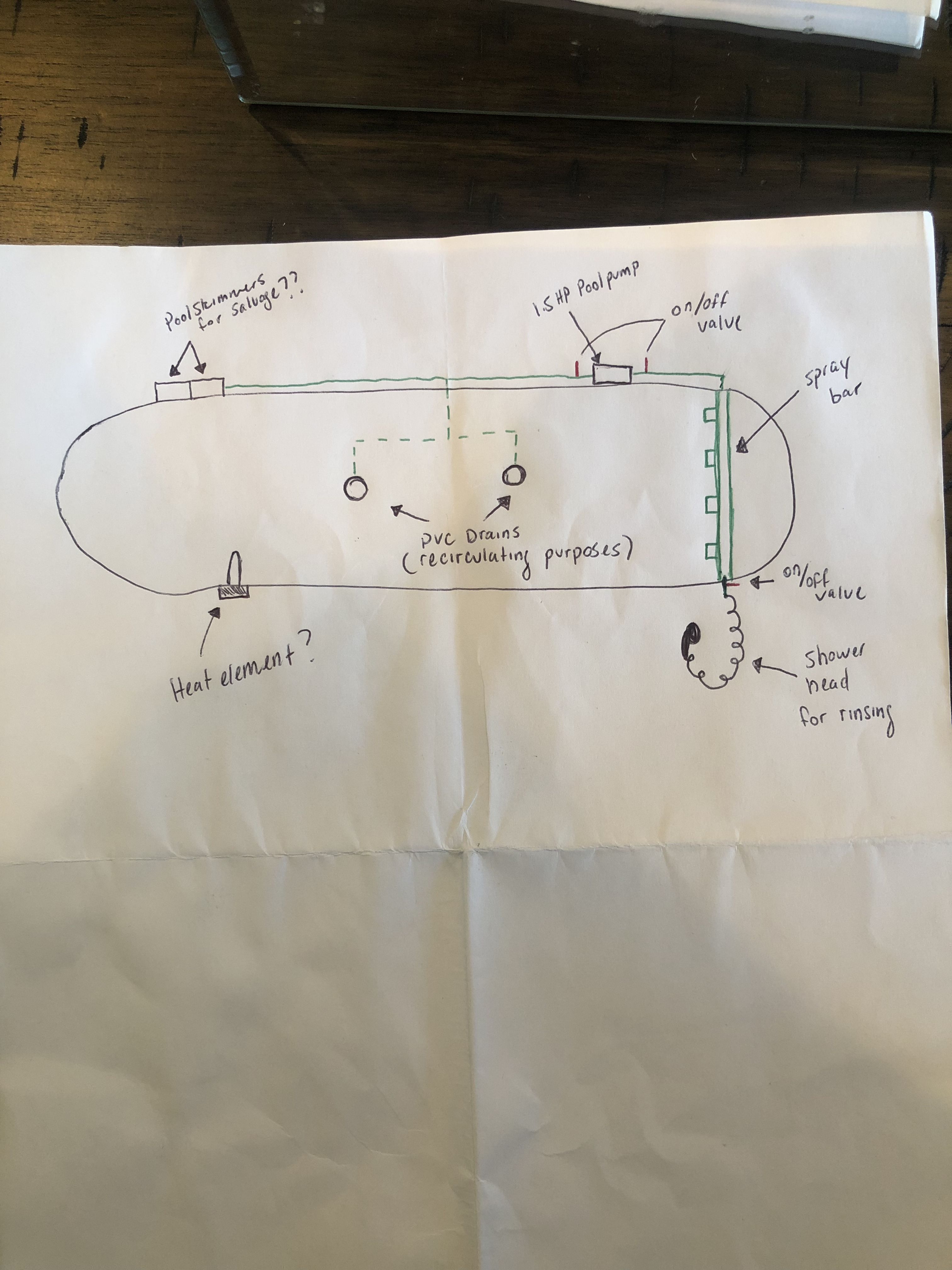 so I've been looking at making my first tank, I've read through quite a few of the posts in this section... and I'm pretty sure there are still some things I'm not getting. I'm attaching a VERY rough/simplified sketch of what's in my head so people have a better idea because I would probably do a terrible job at explaining it. I still have some questions but I'm really just looking to see if I'm even on the right track. Any tips or ideas or comments are very very appreciated I'm really hoping to get dipping soon! 
I would like to go with a 156 gal 72" long trough for this set up. As you will see in this picture I was going to try using 2 wall mounted above ground pool skimmers for my salvage drain that will recycle back in. Is this feasible? I don't weld and really don't have anyone I know that welds to set up like I've seen most of you do. Also would love some links to heating elements that would work for this build. I wouldn't be running a 220 to this keep that in mind please. The 2 drains in the bottom that would be piped into the flow of water are for recirculating purposes. And I was going to attach a shower head to the end of the spray bar that has an on/off so I could put a grate over the tank and use it to rinse as well. 
Thoughts?? I'm sure I'm missing stuff. There will be dams just have to figure out how I'm going to do that is all.