Specialized MTB
AquaGraphix
Member, Business Ninja
Posts: 368
✭✭✭
Here are a few pics from a recent project we did for our 7 year old daughter. It was supposed to be a quick freshen up but Mum and Dad own a custom coatings business so its her right to have a pimped up bike!
First we rubbed it down
Then it got a good coat of acid etch primer
After that, white basecoat as a groundcoat for the next step
We then treated it to a few coats of fluorescent pink (powder pigment in binder/intercoat)
I am the type of person that just cant leave things alone, so out came the rainbow flake!
After giving the flake a quick flat down with 600, numerous decals were applied to act as masks/stencils
Doesn't look so cool now does it? but this is a necessary step, all will be revealed soon!
With half of the frame masked off, we dipped it in our iridescent universe pattern a side at a time
Once rinsed and dried, we started the lengthy and delicate process of removing the decals revealing the pink metalflake underneath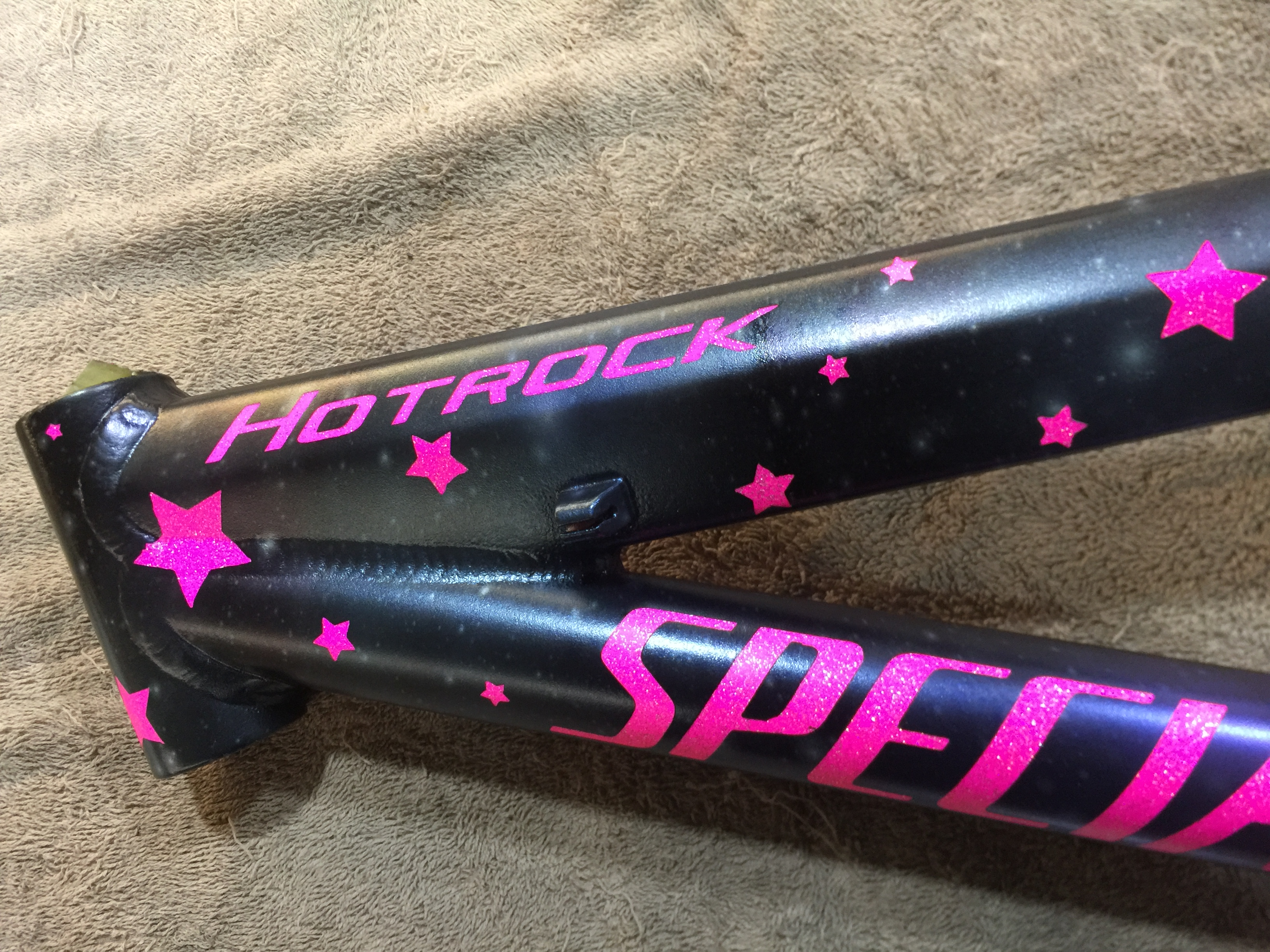 Thats as far as we have got so far, clear coat will be applied on monday when we return after the weekend. I'll post some more pics then.