Question on Gun Stock Technique
smedlin
Member, Business Ninja
Posts: 2,278
✭✭✭✭✭
I'm not asking "how", that is covered here and other places. Plenty of Videos for examples.
I'm asking.. why? For you who dip full size gun stocks, what method do YOU prefer, and why?
I'm going to be out of town for a bit and when I come back, I'm going to dip my personal 30-06 (synthetic stock). Then I'm going to do my spiffy new A10.
I'm not going to use Camo, that's over done. I'll probably use a film that if there is drastic stretch, it would show.
So, there seems to be 3 methods.
Double Dip Method
Probably the easiest, but also the most time consuming.

Would leave 2 seams.

Zero stretch

I've already ruled this one out. I don't want that double seam.
Role Method
One seam

Seems like it would take practice and skill to get seam exactly down the bottom.

Very popular method, lots' of videos on it.

Single Insertion Method
No seam?

Possible Stretch?

Also popular. Lot's of videos

I'm intrigued by this method. If you watch the video below, the seam would be at the butt of the stock, which is usually covered (is on mine).
The guy went really really slow, and there didn't APPEAR to be any stretches in any of the guns they did. Course, they don't show any bad hits....just the good ones.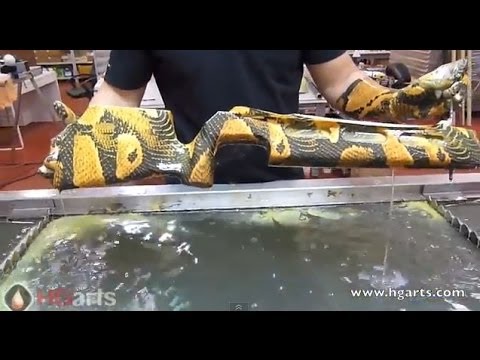 -------------
So, what method do y'all prefer to use? Is there a reason you prefer it?
I'm asking to learn...
.