Cerakoted a few of my guns
DarkHollow
Member
Posts: 88
✭✭✭
Couldn't help myself, and dove in to learn how to make my guns unique.
This AR I did with 4 colors, Burnt Bronze, Graphite black, Midnight Bronze and a mix of burnt Bronze and USMC red, all airbrush work.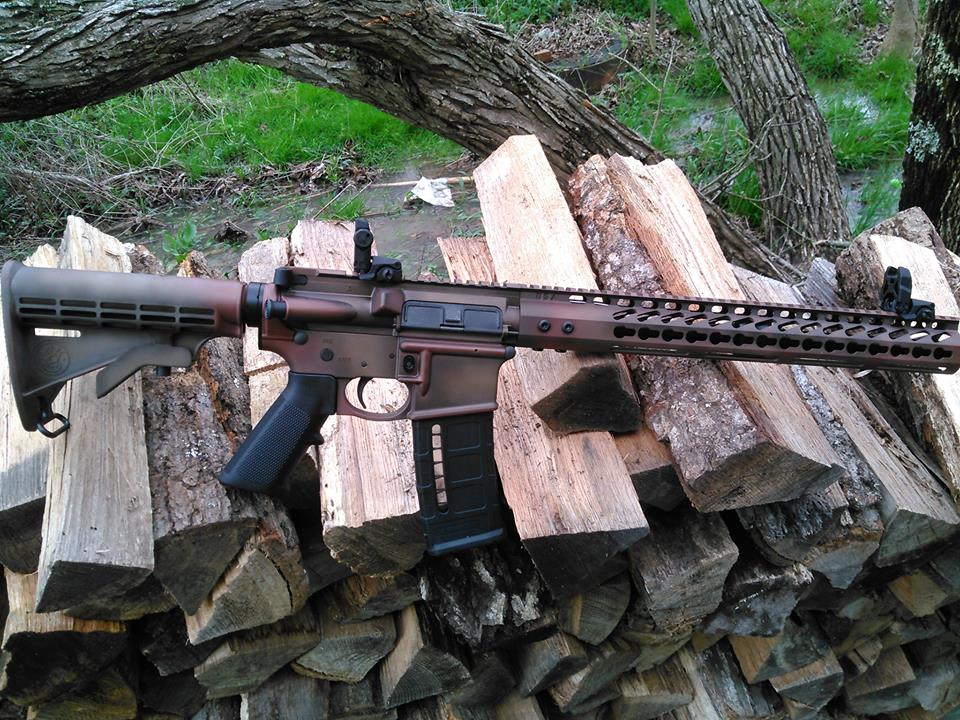 I did my Smith 9 with Patriot Brown and Graphite Black
I went after my shotgun with USMC Red and Graphite black
Then my AR pistol in Titanium.
Last (actually my first go of it) my Ruger with Burnt Bronze and Graphite black highlighted slide.