DIY Garage Size Paint Booth
BackwoodsHydroLLC
Posts: 217
Member
✭✭✭
Figured I'd post a write up on this project as well... hopefully it will help somebody out. I'll write it up for the beginners, but I know most of you on here already know all of this.
Am I a professional- no. Do I need a bigger booth - yes. Will this one work for the job- absolutely. I built the booth for about 200$ though, and that was including the cost of an explosion proof fan. I've read lots of articles of positive v negative pressure booths. I decided to make this capable of both, so I could decide which way worked out better. Positive pressure uses a fan to drive filtered air into the booth, pushing out dirt and exhausting out a filter as well. Negative uses a fan pulling air out of the booth. There are advantages and disadvantages to both. It seems to come down to preference from what I gather.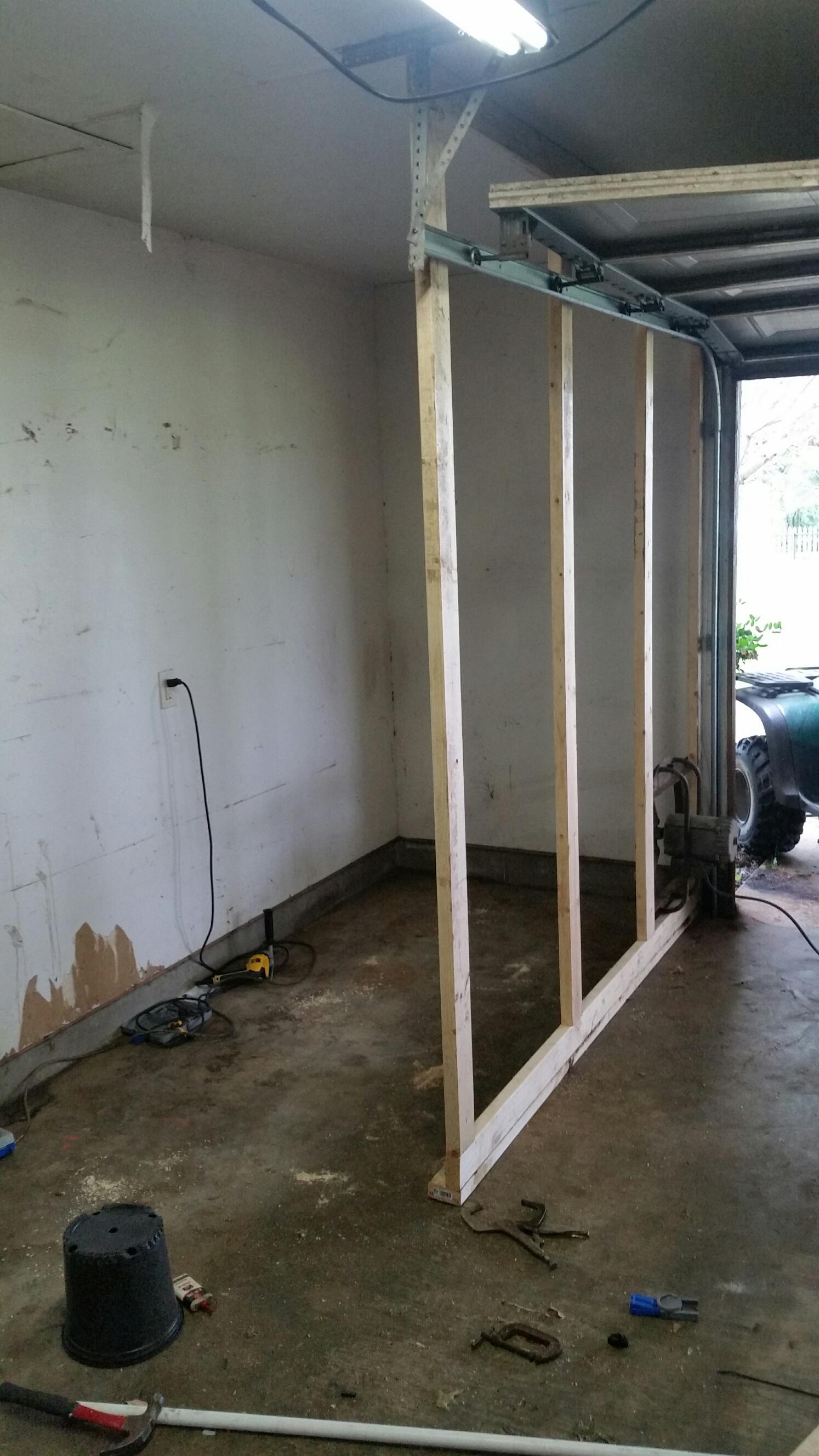 I started out by framing up a 2x4 wall. I see some people use other materials, but I wanted this to be sturdy as I may be using this garage booth for several years until I can afford to build an actual shop building. I used a Kreg Jig for the joinery. Easy peazy.
Here I installed the Walmart special box fans.. I have them to use for the positive pressure setup, meaning forcing air into the booth. I framed out the 2x4's to accommodate this, and screwed directly through the box fan frames to mount.
I used the thick plastic sheeting from Horrible Freight. This was an affordable option, that allows me to "replace" my walls for about 20 bucks if the need arises (kids seem to destroy things like this). You can see in the far end where I put the explosion proof fan (for the negative pressure setup). I picked up an old used on on Craigslist for 75 bucks.. I was excited about that find. I built a box around it to hold my filters, and I did the same on the inside of the box fans on the front of the booth. Added a door as well, and used some insulating strips to make a good seal. I used some cheap latches to keep the door latched in both cases from inside or out (positive pressure forces door open, negative sucks door in).
That's the inside, cheap closet wire shelving from the depot. I'm gonna add another one at the left side of the door inside to place my parts I'm finished to keep from overspray. I also put my leftover plastic material on the inner sheetrock walls (built into a corner) to keep my garage wall clean when I move to a bigger setup.
I also bought a supplied air system, which I highly recommend. I was almost hospitalized a few years back from welding in a confined area, and I still have problems from the welding fumes. Finding out that the Isocyanates in clear coats causes a load of problems including all sorts of cancer (I researched this alot). Charcoal filters are good to a point, but I didn't want to risk this as they degrade over time. It's cheaper to buy a supplied air system, than get a lung transplant in my older years. It was worth the investment. This cost about what a nice clear gun does, so the choice was easy. I got a breathe cool system, with the hood, and a 50 foot hose. I keep the setup in a separate room off of my garage, and it supplies me with fresh air while I paint or clear. I used duct tape to seal the areas where my hoses enter the setup. I also used duct tape around the fan intake and exhaust to get a better seal and keep out contaminants.
I tested my booth both ways. Using positive pressure, I have good flow going out through the exhaust.. However, the vapors seemed to linger a little bit longer. With negative pressure, it keeps my door pulled closed, and clears the vapors much quicker. I decided to run it as a negative pressure booth based on my preliminary tests. Running this big paint booth exhaust fan really moves some air, so I prefer the negative pressure. It may be because of the arrangement I have relative to my intake/exhaust.. who knows. Either way, this turned out to be a great booth to get me started. Hopefully one day I'll have a "professional" full size setup, but until then this will do the job.