Airbrush In Line Regulator

K2Concepts
Posts: 13,340
Administrator
El Jefe
OK guys, just wanted to share this and I will "pin" it for a couple of days...maybe shoot a video later...
I hate those small compressers they sell just for air brushes...they are noisy and shed a train load of water which means you will need a water trap at the compressor and usually one more at the gun...easy way to do this is to just tie into your existing water/oil/particulate filter set up. I use a CT30 5 stage filter so I know nothing is getting through that. I installed a 1/4" coiled air line at one of the extra "tap in" outlets off the regulator. This also allows me to have a blow gun right by my spray guns to help me clean them.
Then I went to Harbor Freight and bought a 1/4 Air Line Filter/Regulator
(Click Here!)
and mounted it to my drawer front...it's small and does not get in the way. You will need a male 1/4 fitting going IN and then a 1/4" male coupler going OUT.
Now get a 1/4" male fitting for your airbrush air line and you are good to go...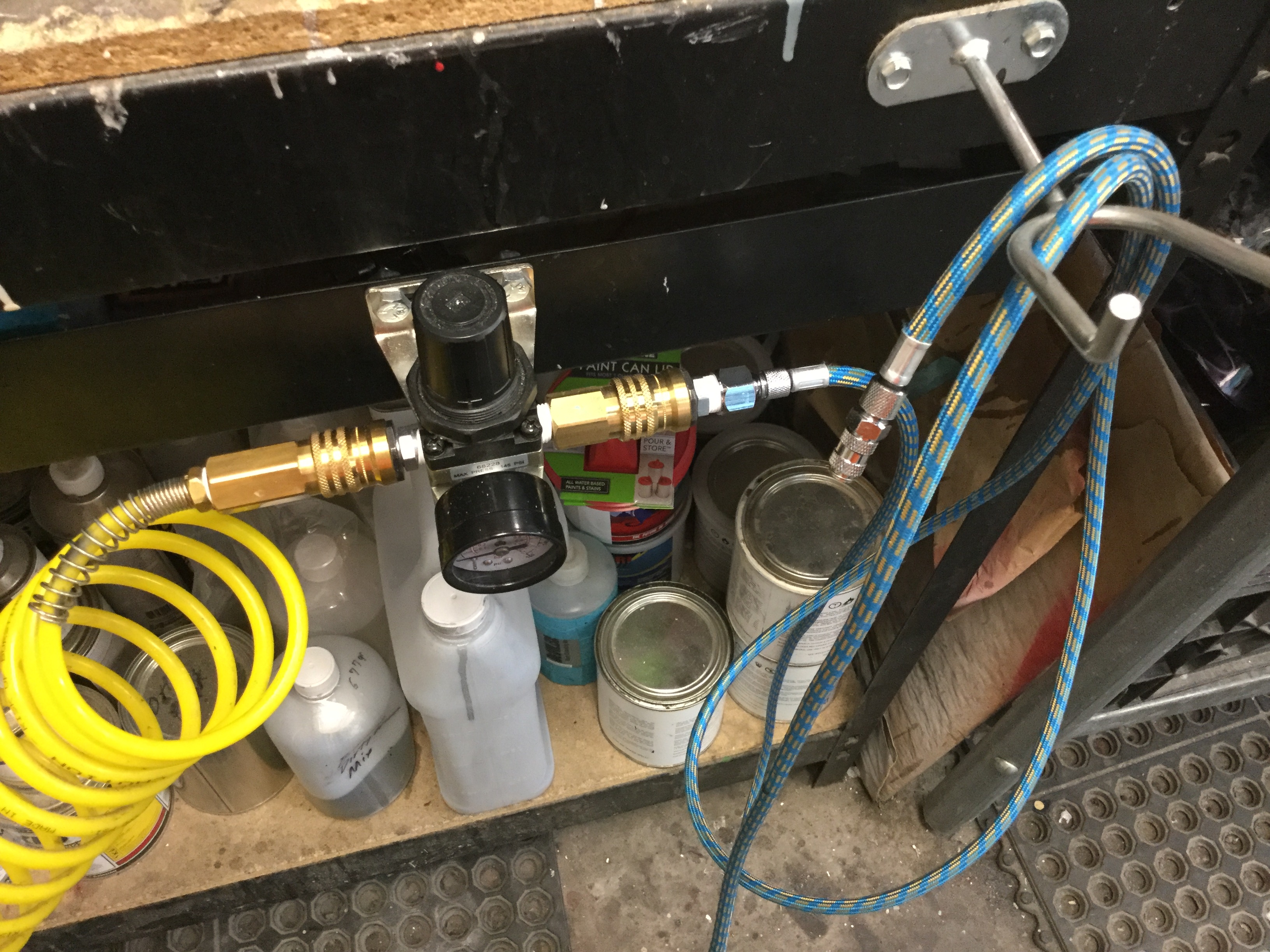 And since the Harbor Freight filter has a regulator on it? Once you set the pressure? It doesn't matter what comes into the regulator from your air system regulator...so you can change the main regulator according to your spray gun needs and not effect the airbrush...easy peezy...