Cast Iron Wheels

Spinner
Posts: 167
Member
✭✭✭
Here is something different.
I built this apple cider press a few years ago and each year I work on it a bit with upgrades.
This is a new-to-me flywheel that is about 150 years old. It's a double wheel that bolts together. I dipped the "show side" only.
I will pull the cider press out in a couple of weeks to get some good pics with the new fly wheel in place.
Challenges... the cast iron is rough. Plus, the very complex shape gave me some trapped air. Additionally, the film I chose is only 19" wide, so I double dipped it. Three spokes on the first hit, and two on the second hit.
Masking was the most time consuming part of the project. Stripping and degreasing a close second.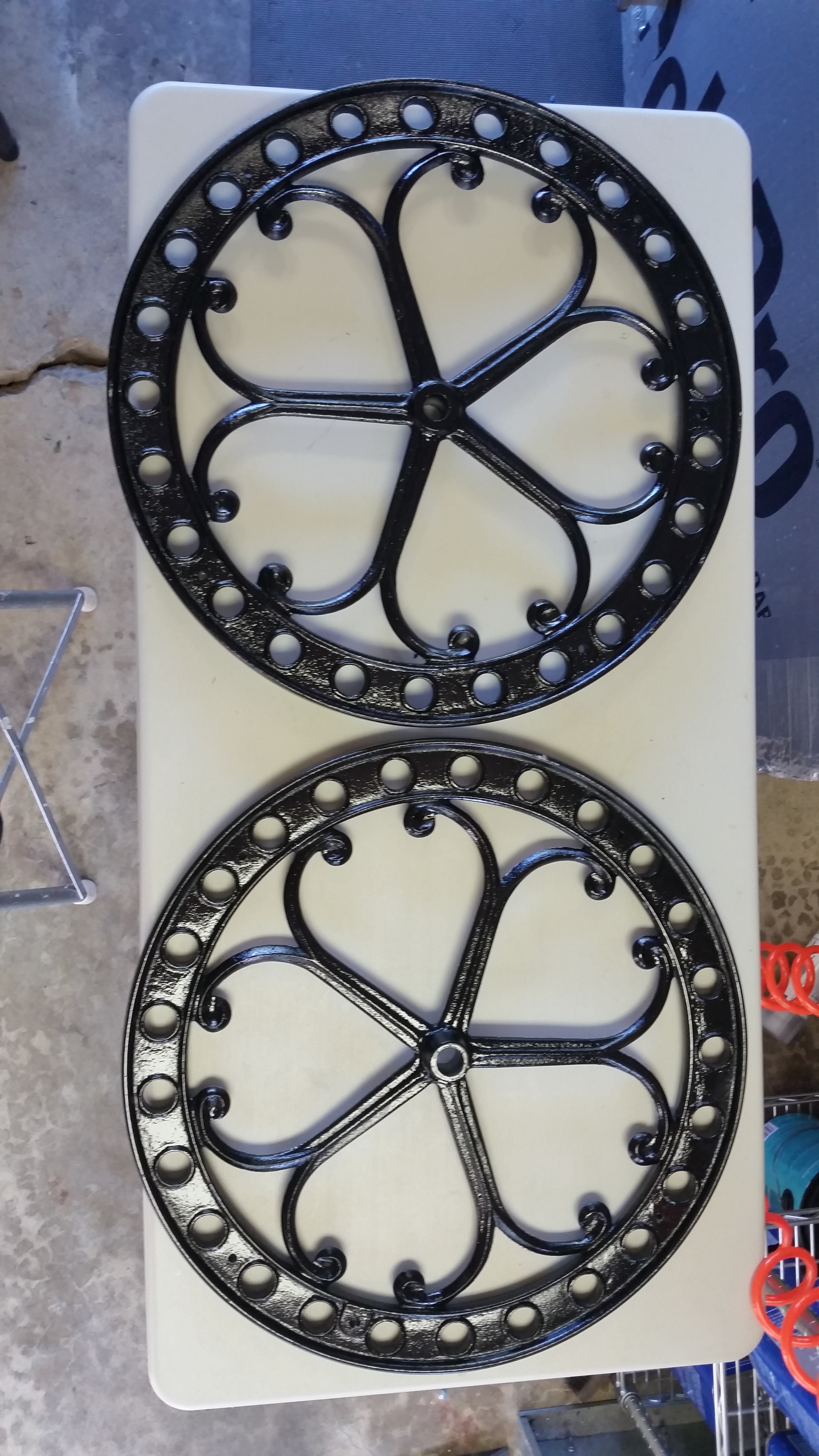 Post edited by K2Concepts on