Football Follies Week 3 2017

K2Concepts
Posts: 13,340
Administrator
El Jefe
Hey, guys sorry for the delay but last week was a little tough for me and I was not feeling it. Trying to come up with sarcastic humor when you're not in the mood isn't easy.
OK week 2 is in the books and we are moving onward. Personally, I have never seen so many "promising teams" tumble downward in the ratings like I have this year. Chargers, Giants, Saints, Bears, Browns, 49ers, Bengals, Colts and Jets are all playing like a second string cheer leading squad...but then you have the Cowboys, Seahawks, Vikings, Packers, Jaguars all still struggling to find themselves...only 2 games in and it's a weird season...
But onward and upward...and I am sorry Cowboys fans but when the opposing team's coach comes out AFTER an a** whopping and says on public television that his team should have hung a 50 burger on you guys?....Wooooweee...that's just rubbing salt in the wounds...and that hurts...so here is your "Bag O Shame" Cowboys fans...try not to embarrass yourselves this week...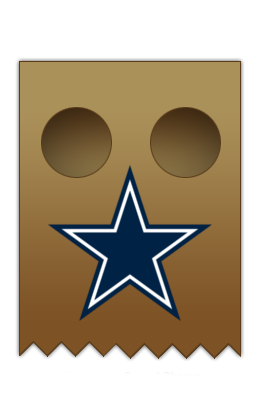 And this week's honorable mention goes to...the Jets for almost getting a 50 Burger hung on them as well...this just in: The Raiders are for real this year...look out...
OK, the rules are simple...post up YOUR FAVORITE TEAM...there will be no flip-flopping here...this is for true fans who live or die every Sunday on the gridiron...this week? The biggest loser wins...Up for grabs is an ANI Air Gauge from me...So let's hear it for me again...WOOT...
Also as a added bonus? I will match the gauge for any Business Ninja (paying members only...free trial members do not qualify) out of my pocket as a bonus. So if you are a paying Premium Business Ninja and you win? You get an additional air gauge donated by K2 Forums...membership should have it's privileges right?
SO get your picks in and let it begin! Time to start that long walk of shame down to week 16...oh yea...and your picks have to be in BEFORE game time starts...or you will be disqualified...
LET'S GET IT ON!!!!!!!