Contour Cut Waterslide Decals
studebaker
Posts: 3,118
Member, Business Ninja
✭✭✭✭✭
WooHoo! I've been working with a factory in Korea to get them to make a WHITE waterslide decals material. And they finally came through. The thing about this waterslide material is that its eco-solvent ink receptive! No more having to "pre-clear" it before you use it. Just straight from the printer to the decorated object. And this stuff is thin! when you clear coat it, it won't have an "edge". Just smooth as silk.
So if you guys need contour cut waterslide decals that will go over any color basecoat, just let me know.
(The clear water slide only appeared color correct over white basecoats.)
The picture below is just to show how it looks over a non-white base color.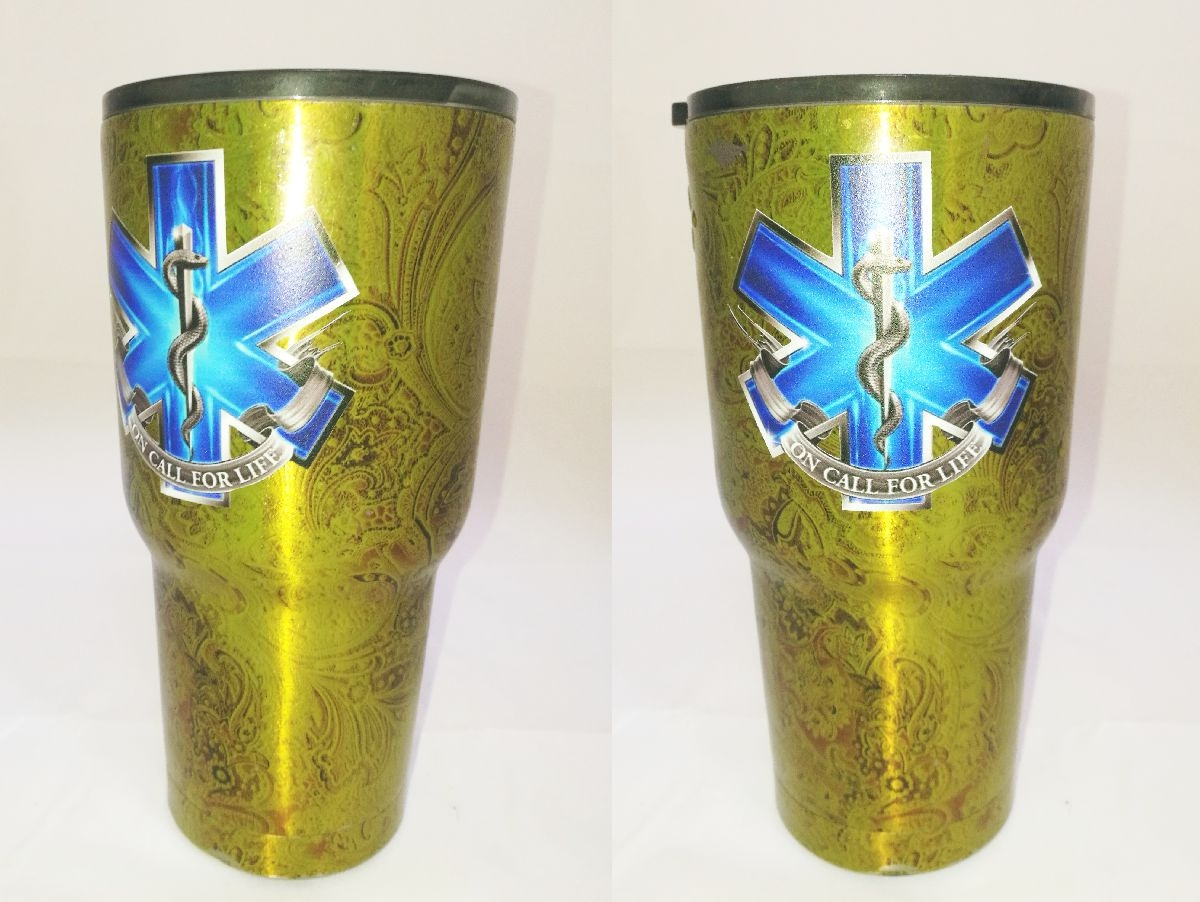 The texture in the decal is the texture of the powder-coated cup transmitting through the decal.
I'll clear coat it tomorrow and post new pictures....