Total paint and Dip of a Big Dawg Chopper
smedlin
Posts: 1,880
Member, Business Ninja
✭✭✭✭✭
I've been contracted to dip the tins on a big dawg chopper.
This job (originally) was to dip with the existing paint job.
Below is a picture of this bike.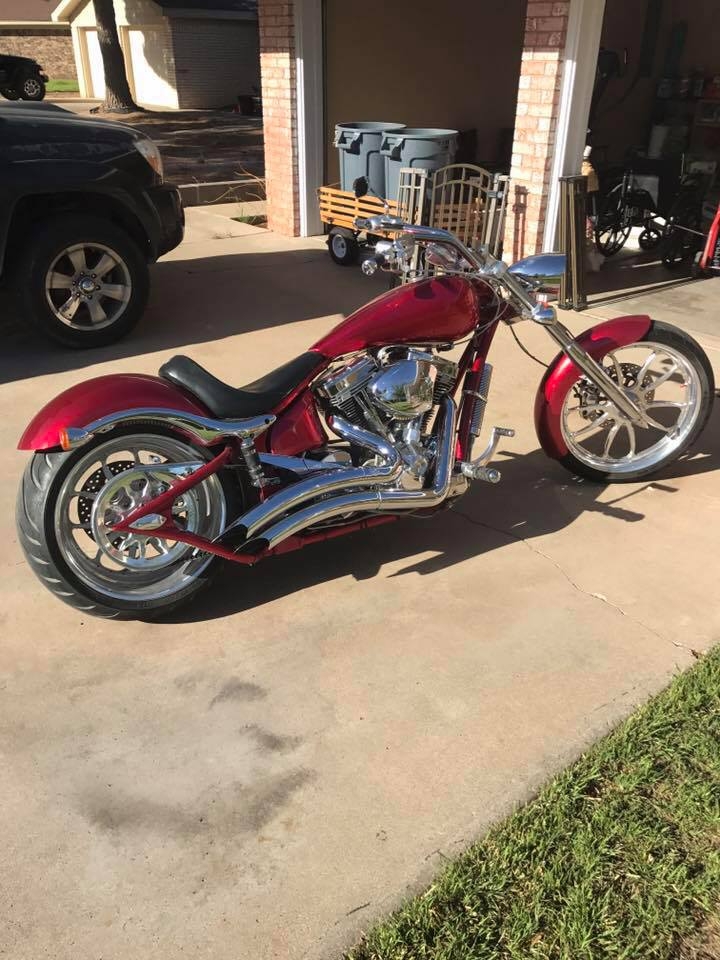 Over all, in good condition. I told him any big "dings" would still be there after it's dipped. He understood.
HOWEVER..
During shipping, the items were damaged. He's filed a claim on UPS..but regardless of claim, the job has now gone from simple scuff-intercoat-dip.. to a restore project.
The price of the job of course went WAY WAY up.
We can't find the paint code to the bike (big dawg does not record them). I've sent one of the small plastic side panels to BB for color matching.
Sooo....
My question now.. is what's the best way to do this?
Sand those area smooth, put some bondo-filler there... scuff everything, and do a full paint job? That sound right?